THIS POST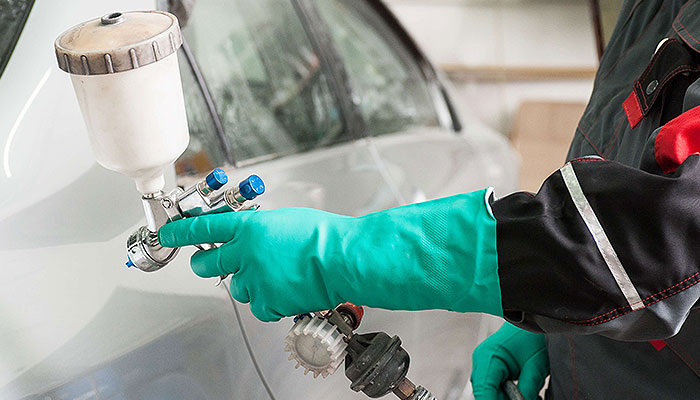 HOW DO I CHANGE THE COLOUR OF MY CAR?
Posted. 23 March 2018
As part of your daily life, your vehicle is often seen as an extension of your personality. Therefore the appearance of your vehicle is of importance. A connection is made between your car and yourself, with people you know associating your car with you being present.
Therefore, there are plenty of reasons to want to change the colour of your car! Perhaps you would like to give your vehicle a new look or change it up to match your style. No matter the reason, changing the colour of your car isn't something to be afraid of. However, with the array of colours, not to mention the various types of wraps and finishes, it can be hard to know where to begin!

The first step is to identify what colour you would like to change your vehicle to. According to a 2016 survey, the top three most popular colour choices for cars are white, black and grey. However, these colours are often picked due to the way that they effectively conceal normal wear and tear. As mentioned before, the appearance of your car can reflect your personality. For those with a large personality perhaps consider a brighter colour such as red or yellow. Or for a more classic colour change consider neutral colours such as black, blue or silver.

If you desire a neutral colour but want your vehicle to stand out or don't want to commit to a brighter colour, consider a vehicle wrap. A vinyl wrap is cheaper than a paint job and has additional benefits. There are a variety of finishes to ensure that you're getting your desired colour and style; such as matte, gloss, satin, textured and various other wraps. This can give your car a touch of your personality, even in a neutral colour. Vinyl wraps are also not permanent and can be safely removed within a 4-10 year period. They also act as a protective layer.

There are plenty of instances where people have successfully DIY painted their car. However, unless you have a clear idea of how to execute this, it is very likely that you will not get the desired look that you are trying to achieve for your vehicle. This is why it is important to select your vehicle detailing service wisely. Finding the right car detailing service for you is an important step, ensuring that they can achieve the final look you require.

A key step to remember is to update your V5c registration certificate with the DVLA. while it does not affect the tax on your vehicle it can cause complications with HPI checks. If the new colour is not registered by the DVLA it can imply that the car has been stolen and repainted.

At Zenith we pride ourselves in providing luxury car detailing and ensuring that your vehicle is cared for and restored to its best possible condition. Our professional detailing team use skilled techniques to revitalize paintwork, wheels and interiors so you can be assured that your vehicle returns to you better than when you first bought it. For more information contact us or call us on 07590 066 038.