THIS POST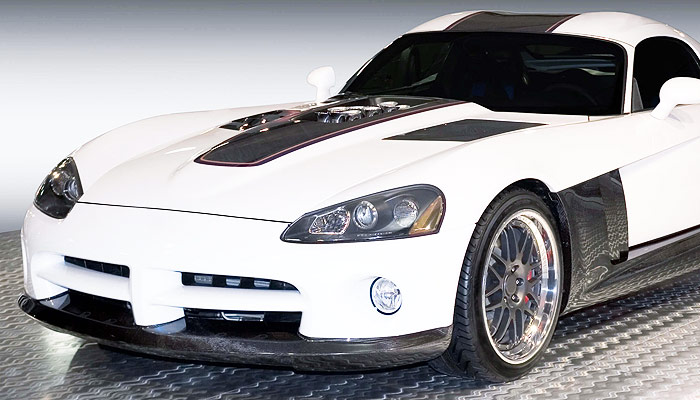 Our Top 5 American Supercars
Posted. 17 July 2018

Despite countries like Germany and Italy being known as the best supercar manufacturers, America has its fair share of innovative and prestige supercar models.

From the invention of NASCAR, America's own motorsport, to the number of high-quality supercar brands that America is home to, there are plenty of choices if you're looking for an American supercar.

While they may not be the most popular player in the world's supercar manufacturers, America doesn't disappoint. Here are our top 5 picks of America's best supercar models to get you inspired.



Chevrolet Corvette Z06 (2015)
This wonder of a supercar has a seven-speed manual and eight-speed automatic transmission, which is purely designed to manage its whopping 650 horsepower and 650 lb-ft of torque - courtesy of a 6.2 litre V-8 engine. This means that the Chevrolet Corvette can dart to 60 miles per hour in under 3 seconds - and look good while doing it. It's also surprisingly affordable, with one publication calling it "both absurdly fast and remarkably cheap".



Dodge Viper SRT GTS (2015)
As the Viper line decided to claim back its heritage, this two-seat supercar has the highest specification trim level for a car of its kind, giving it a true luxury vibe. It includes an adjustable suspension system and an advanced electronic stability control system. With an 8.4 litre V-10 engine, the Dodge Viper SRT GTS reaches 645 horsepower and 600 lb-ft of torque. This supercar also has a six-speed manual transmission, allowing it to reach 60 mph in just under 3.5 seconds.



Hennessey Venom GT (2011)
This supercar, with the doors and nose based on the shell of a Lotus Exige, features a twin-turbo 6.2 litre V-8 engine, allowing the Venom to reach 1,244 horsepower and 852 pound-feet of torque. With a large engine and a small lightweight vehicle, this supercar is designed to push the limits of automobile performance. This model in particular is able to reach 200 mph in 14.52, making it one of the fastest production cars available. The Venom Spyder, the open top version of this model, is the world's fastest street-legal open-top car.



Saleen S7 (2000)
As America's first ever mid-engine production supercar, the Saleen S7 was designed to be luxurious and functional, featuring an LCD monitor, quick-release steering wheel, 240 mph speedometer and a rear-view camera. In 2005, the Saleen S7 Twin Turbo was released as an updated revision of the original. This supercar reached 550 horsepower and 539 lb-ft of torque. California-based Saleen has announced that it will be making only 7 new limited edition S7 models, with the official date left to be confirmed.



SSC Ultimate Aero (2006)
This supercar held the title of the fastest production car in the world until 2010, reaching 60 mph in 2.78! With the exotic design and 6.3 litre V-8 engine, this supercar truly delivered a dangerously exciting experience. Thanks to the twin-turbos, this model reached 1287 horsepower and 1112 lb-ft of torque. With a top speed over 270 mph, it's no wonder that it was once hailed as the Guinness Book of World Records' fastest production car.


What's your favourite American supercar? We'd love to hear your thoughts.