THIS POST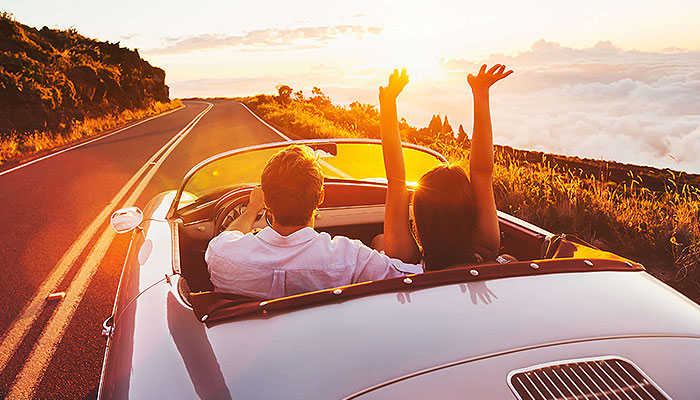 PLANNING ON TAKING YOUR VEHICLE ABROAD FOR THE HOLIDAYS? MAKE SURE YOU KNOW THE LAW!
Posted. 23 March 2018

Plenty of Brits love to head to the continent for a holiday and driving to the continent is getting increasingly popular, as we opt to take our vehicles on tour.

Before you depart, make sure you brush up on all the driving laws to ensure your pride and joy is adhering to the laws of the land (and that you are as well!).



The lowdown on differing laws
The continent has different driving laws to the UK, and when you are driving abroad you do need to make sure that you have read up on them before departing. Some laws require you to carry additional items in your car and, whilst you can pick them up at port terminals, it's easier to avoid the hefty price hike by preparing in advance.

Footwear laws are different in each country. Ladies, if you're planning to spend the holiday season in a stylish pair of heels then pack some appropriate driving shoes to change into. Spain issues a fine for anyone found barefoot or in heels.

Rain in France? Drop your speed. The legal limit on French motorways drops from 130km p/h to 110 km p/h during a rainy spell. French laws also require you to carry a breathalyser, additionally handy during the holiday period to ensure that any sign of a hangover has dissipated before you embark on a journey. If you choose to take your sat nav to France then make sure that it is not able to detect the location of speed cameras. Sat navs that are able to do so are restricted by French law.

Recently passed and headed to Italy? The legal speed limit will be lower for you. Drivers who have passed in the last THREE years cannot exceed 55 mph on dual carriageways or 62 mph on motorways.

Skiing in Austria? If you get stuck in traffic, make sure to form an 'emergency corridor' to allow any emergency vehicles to pass through. If you're taking your children, be aware that they may not legally sit in the front of your car until the age of 12.

Awareness of the laws in each country could save you from a large fine. Make sure that you read up before you head off, and check to ensure that you are covered by your insurance policy before travelling. We recommend that you make sure that your vehicle is in pristine condition, with headlights, brake lights and windscreen given a thorough clean before departure, to ensure you have the best possible journey.