THIS POST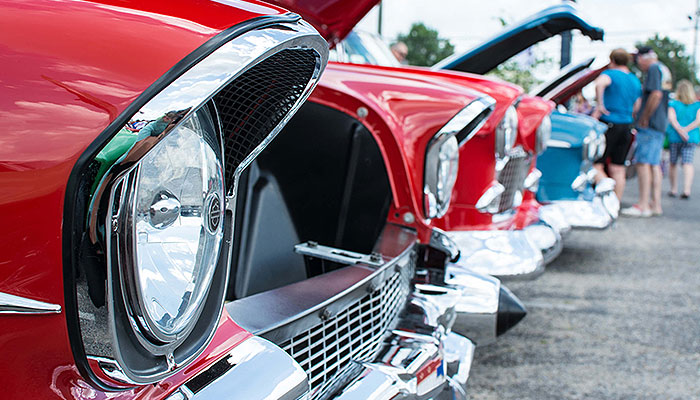 THE BIGGEST MOTORING EVENTS OF 2018
Posted. 23 March 2018

For motoring enthusiasts around the UK, there is nothing more exciting than the promise of an upcoming motoring event. The anticipation of seeing the latest exhilarating supercars or treasuring the elegant beauty of classic cars is unbeatable, particular when it's in the flesh.

Attending car shows are also a fantastic way to meet like-minded motoring enthusiasts. Motoring events give audiences a chance to experience the newest range of cars and bikes up close and personal. With the selection of events available across the country and all throughout the year, there's something for everyone.



London Classic Car Show: (15th-18th Feb)
Ideal for those who appreciate the tasteful and debonair styles of Hilton & Moss, the Eagle Speedster and the like, this event is one not to be missed. Over 150 companies are already featured on the exhibitor list, with as spectators able to view cars being driven down the indoor driving runway. The London Classic Car Show is an amazing and exclusive way to pay homage to the history of motorsport.



Carfest: (North: 27th-29th July & South: 24th-26th Aug)
Great for the whole family, this event has so much more than your average motor show. This event is a real car festival that includes live music stages, food and drinks sites and fairground rides, as well as the traditional exhibits and competitions. With shows in both the North and South, all of the proceeds going to Children in Need and the 'Car'-nival parade, there's nothing more you could ask for.



The Supercar Event: (7th-8th July)
In aid of The Children's Trust, this event is a wonderful day out for all the family, and a chance to experience the excellent range of supercars - from marques like Ferrari and Lexus. The excitement of Hypercar, Helicopter and Segway rides are available for you to experience at the Supercar Event. If you seek hair-raising and electrifying thrills, this is a once-in-a-lifetime chance to do it all.



The London Cartel International Auto Show: (19th August)
With over 35 years of experience in motor shows, the London Cartel International Auto Show promises to be a fresh take on the traditional motor show. As an all-make car show with 2000 cars on display, the event showcases 'the best of the best' cars from Europe. Armed with a countdown to 'the big one', this event is more than just a car show.


Which of the country's car shows is a must-have on your calendar?