THIS POST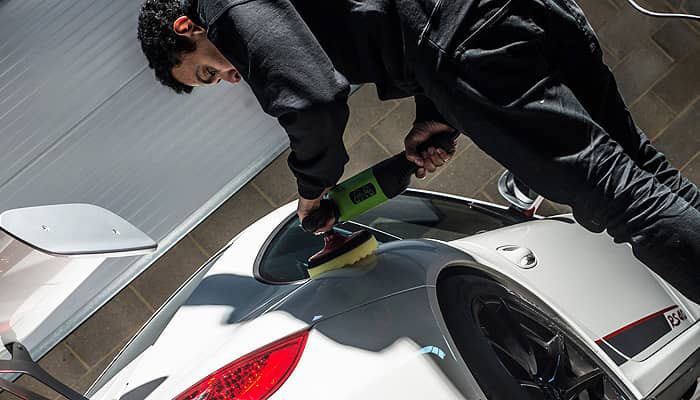 Why get your car professionally valeted?
Posted. 26 October 2017

Anyone who has had their car professionally valeted will be aware of the joys of such a service. There is some discrepancy as to how to define valeting vs. detailing, however, both have infinite benefits for both you and your car.

Whether you have a performance vehicle, a prestige car, or you simply wish to give your vehicle the respect it deserves, a professional valet service is the best way to ensure you give your pride and joy the quality cleanliness and sheen it deserves.



The benefits
The benefits of regularly cleaning your car are strongly expounded by most car enthusiasts, but having your car professionally valeted and detailed adds an additional element of quality to this cleansing process; and ultimately leaves you with a more professional finish.

We recognise the importance of leaving some things to the professionals and, considering the amount invested in our cars, the cleaning and restoration of a vehicle should be one of them. After your house, your car is usually the largest investment you make. Regular car cleaning prevents the deterioration of your paint and finish, but a professional valet can restore the finish, remove blemishes and gently remove some scratches.

Valeting takes the professional clean much further, focusing on paintwork, leatherwear, mirrors, tyres, rims and exterior plastics. All are specially cleaned and maintained, with sealants, waxes and dressings included.

A quality sealant will protect your car and its paintwork from damage, and the body of your car from rust. Once your paintwork has deteriorated past a certain point it will be next to impossible to restore; regular valeting prevents this.

If you are considering that you may wish to sell your car in the future, regular valeting becomes even more important. A professional valet can increase resale value; we have a large customer base from resale dealerships, who know the importance of good quality professional cleaning. Regular valeting helps solve issues that, if left unsolved, can permanently devalue your car.



The Zenith Detailing approach
To find out more about our mobile professional valet team, you can look at our services page or take a look at some of the beautiful vehicles entrusted to us in our gallery.